Two days of exploring digital design – now and in the future!
Design is in our DNA, but we're also inspired by art, music, and the Scandinavian lifestyle.
Design is in constant change and so are we! Each year we change our design, the venue, and the format. This year on September 18-19, 2019, we did it again for the fifth time – with lots of new ideas!
Each year we host a lively conversation about New Movements in Digital design. This means having designers talk about their process, challenges, ideas, and inspiration. This also means that we try to avoid sales pitches, bullshit, and hot air. Design Matters is a place for competent, visionary, nerdy, engaging talks, workshops and discussions about the work and role of digital designers – now and in the future.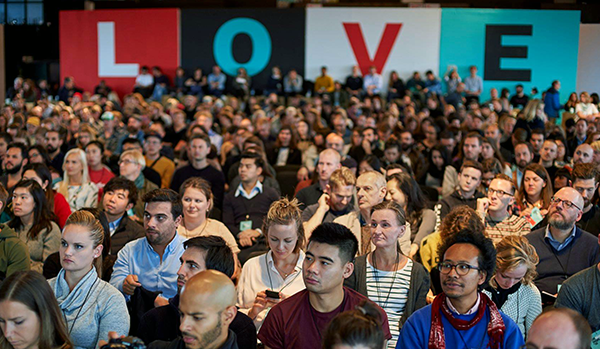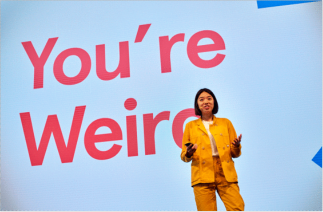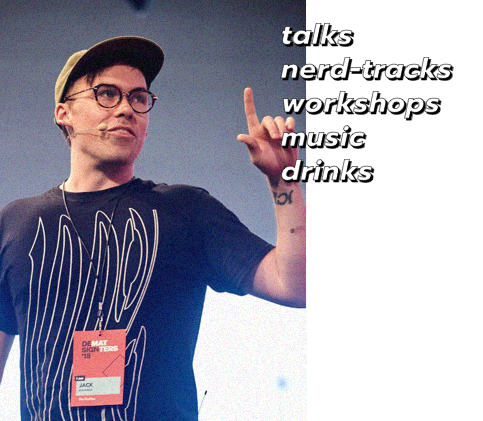 ---
The format
Design Matters is a two-day conference. Each day has one primary track and 6 Nerd Tracks. In the primary track, the speakers will be addressing the themes of the conference. The Nerd Tracks dig deeper into a certain topic for a smaller crowd – in a talk, a workshop or a moderated panel debate.
Besides being an ambitious conference, we want to create a fun, festivalish vibe. So, you can also expect off-tracks with crafty experiences and pre-events where we team up with local creatives, food lovers, and musicians. Also, we have evening events, where you can relax (or dance) with like-minded people.
We aim to create the best design conference in the world, and this affects how we select our speakers, collaborate with partners, plan festival experiences and decide on food and beverages.
SEE THE LINE-UP
---
Expanding the community
We believe in the power of community, and we're very proud of bringing together so many creative minds from all over the world to discuss the creation, innovation, and impact of digital design.
Back in 2015, we started out as a small gathering for 150 local designers. In 2018, we counted 900 participants from 45 different countries around the world. And in 2019, we welcomed around 1000 people.
Our community is diverse and knowledgeable, so we seek its advice every year by asking for ideas for themes and speakers. We also like to travel the globe and meet up with local front-runners for new inspiration.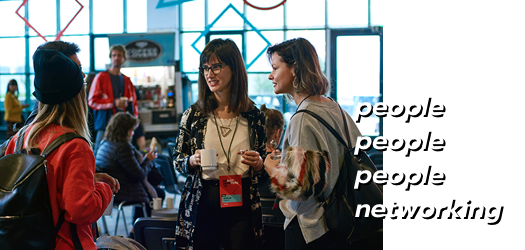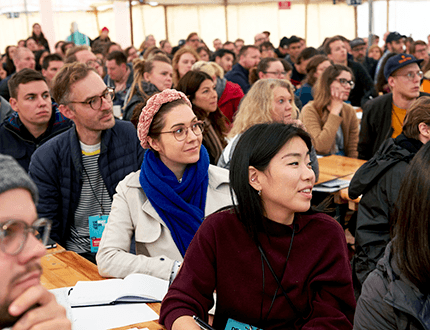 ---
Behind the Scenes
Design Matters started with a group of designers who wished to create a place where designers could meet to inspire and learn from each other – that's how the first Design Matters became alive in 2015. And it's still the same team behind the scenes.
Now 5 years later, with a dramatic acceleration in scale and impact, Design Matters has grown to an internationally renowned conference, which makes us proud to be acknowledged as one of the most important design conferences in the world.
Design Matters is created by designers, for designers, with designers speaking.
Get in touch