Lakrids Master Class
Lakrids by Bülow
< Prev
Next >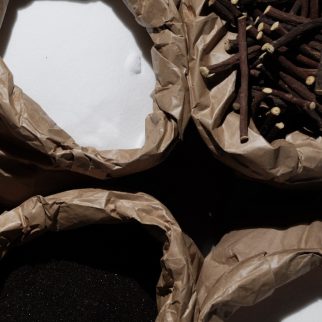 Liquorice, or lakrids in Danish, is one of the most loved treats in Scandinavia. There are many different varieties to choose from: sweet, salty, soft, hard, covered in chocolate, etc .
Lakrids by Bülow, founded in 2007, is considered to be a symbol of the Nordic taste and has affirmed itself for the quality of its products. It produces classy chocolates coated liquorice, and offers a huge variety of delicious and refined flavors.
A sensory liquorice experience
We invited our participants to test gourmet products in a different and sensory way. With a tasting of our raw ingredients, we gave an experience of high quality, craftmanship and innovative flavor combinations. Have you ever tasted cooked liquorice together with raw habanero chili? Or creamy milk chocolate together with liquorice and fresh coffee beans?
We told the story about how different tastes, colors and consistencies effect our brain and we can't wait to impress you.
Next >
< Prev