Guided tour: Louisiana Museum of Modern Art
< Prev
Next >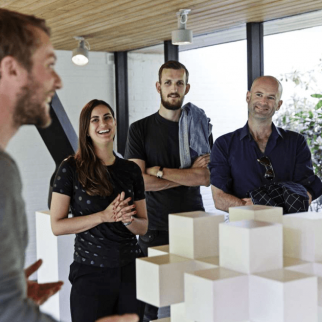 We just love this museum! That's why we have joined forces with Louisiana.
Louisiana – Museum of Modern Art is located a short train ride north of Copenhagen. While passing the beautiful coastal line, get yourself prepared for a mix of innovative, world-class art and modernist classics.
Louisiana is acknowledged as a milestone in modern Danish architecture and is noted for its synthesis of art, architecture, and nature. The 60-year-old museum is set in the countryside, with striking Danish Modern architecture built around an old estate that overlooks the sea. The gallery rooms, dripping with natural light, feature an amazing permanent collection of Scandinavian and international artists as well as large temporary exhibitions.
If the architecture and the art do not already satisfy your curiosity, you can visit the well-curated museum shop that has been awarded as the best museum shop in the world!
Only 50 spots are available. All participants will receive a sign-up mail in September. Please check that you receive our emails.
Next >
< Prev